"The Rainy Day Toolbox"
Get Organized for Young Piano Students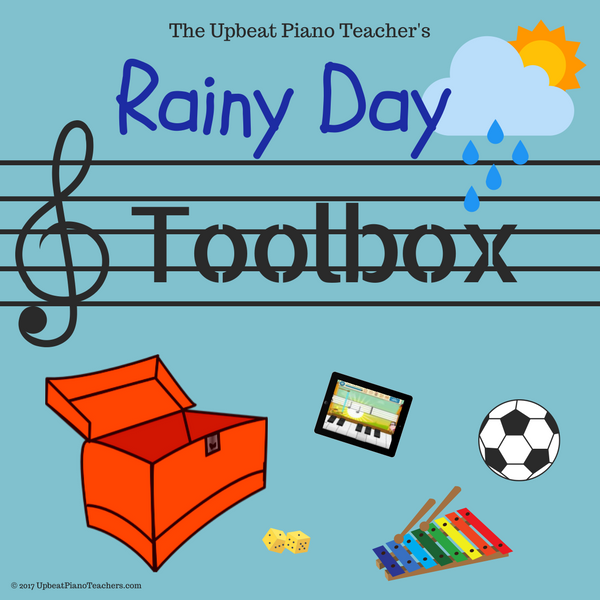 It's No Secret…
Preschoolers and young beginners need LOTS of activities to keep them engaged during lesson time. Keep those "rainy days" at bay: off-bench activities are the perfect cure for tired or restless students!
These Activity Charts will help keep you organized so that you can spend less time planning and more time having fun learning with your littles.
What's Included:

1) An activity chart for each season (Spring, Summer, Fall, and Winter)
2) Teaching tips to help you get started!
3) A colorful cover page to decorate your "Toolbox" binder :)
Download our free "Rainy Day Toolbox" and start getting organized today! Be sure to LIKE and FOLLOW our Upbeat Piano Teacher Facebook page for FB Live videos about games and activities you can add to your "toolbox"! If you have a game or idea you'd like to share, comment and let us know!

Make lessons more fun!
Young students need LOTS of activities to keep them engaged. This toolbox will keep you organized AND save you valuable time!

Includes worksheets for every season!

First Name
Email Address
We use this field to detect spam bots. If you fill this in, you will be marked as a spammer.
I'd like to receive the monthly newsletter!
DOWNLOAD TOOLBOX!
Powered by ConvertKit