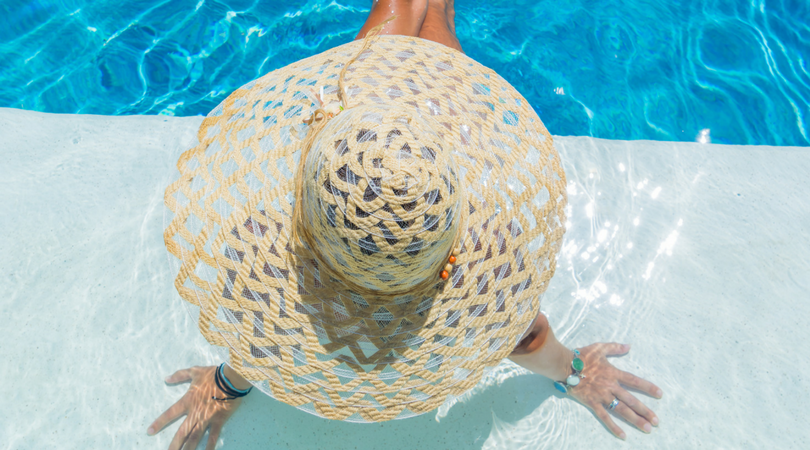 Thinking about the summer? Here's a list we think you should include!
Make some serious "me time." This goes for moms and dads especially! Yes, summer is about having fun with the fam and friends, but it should also be about personally recharging. Carve out time this summer that's just for you.
Hydrate like you mean it. Professionals who work one-on-one are especially guilty of not hydrating enough! Establish some good hydration habits this summer. You'll thank yourself later.
Do something that will inspire you as a professional. Maybe that means exploring new music books or methods. Maybe that means jumping into an online course or webinar. Maybe that means attending an in-person conference. Go for it! (Bonus: this is a business expense.)
Clean your desk. Tidy up those folders, throw out those papers you don't need anymore, and reorganize all those stickers, pens, and pencils. You'll be surprised at how refreshed this makes your studio feel.
Make a "teaching celebration" cork board. Include things like thank you notes from parents, drawings from excited students, inspirational quotes, and pictures from this year's your recitals and lessons. It's all about celebrating why you love to teach!
Create those policy changes that you wanted for next year. Do it now before you get distracted by summer activities. If you're nervous about implementing new policies, ask teachers you trust for feedback!
Learn that piece of music. You know, the one that's been collecting dust on your book shelf or is sitting at the bottom of your piano bench. You spend all school year teaching music to others. Don't forget to make music for yourself.
Get together with a music teaching friend live and in person. Send that email, message, or make that phone call you've been putting off for months. Go out and get lunch sometime! Connecting in person is SO important in our field.
Read (or listen to) a book that isn't about music or teaching. Feed your brain a balanced diet.
Don't be hard on yourself. We all have a tendency to set lots of summer goals. Accept this fact right now: you might not get to all of them, and that's okay. Do your best, and focus on enjoying your life

. That's what it's all about.
Looking for more tips about syncopating your studio, business, and life? Subscribe to our free monthly newsletter and follow us on Facebook for free weekly videos.