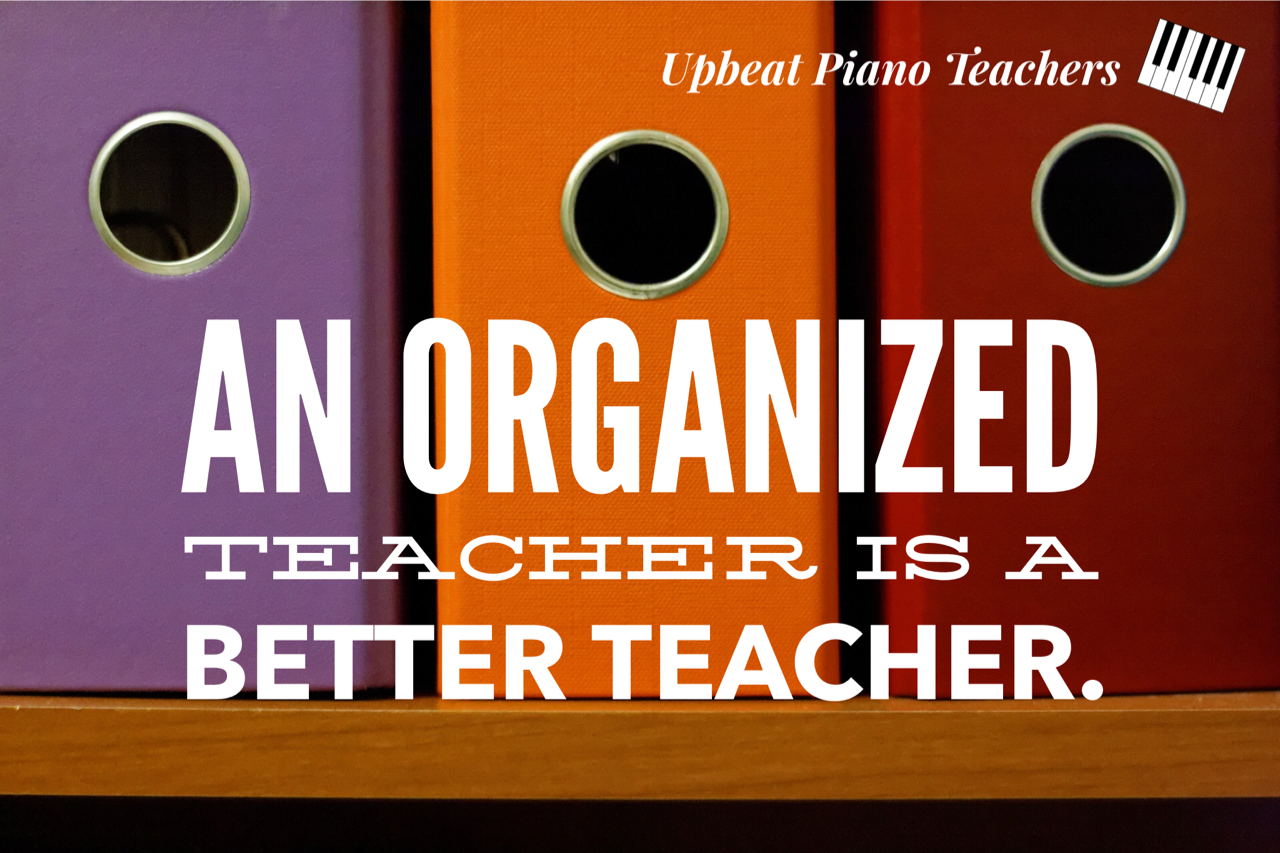 How do you keep your sanity during a busy school year? Organization!
But guess what? It doesn't have to be complicated. In fact, simple systems work best.
I've tried a lot of things during my 15 years of teaching piano: 3-ring binders, spiral notebooks, calendars, post-it notes, printed assignment sheets. On and on the list goes!
All those things are great, but sometimes I have so much "stuff" that I end up feeling...scattered.
In the end, I've discovered ONE thing that keeps me the most organized - FOLDERS!
Designate a folder for every student.
This doesn't require a lot of prep work. In fact, I literally set this up during the first lesson.
Simply put the name of your student on the folder, toss in a few sheets of notebook paper, and you're good to go.
Write important information on the inside cover
I jot down basic facts about my student - their birthday, age, and grade.
I also like to write down all of their lesson books. This has helped me multiple times - especially with my Skype students. With one quick glance, I can see what books that student has worked through and make a note of what I'd like to get for them next.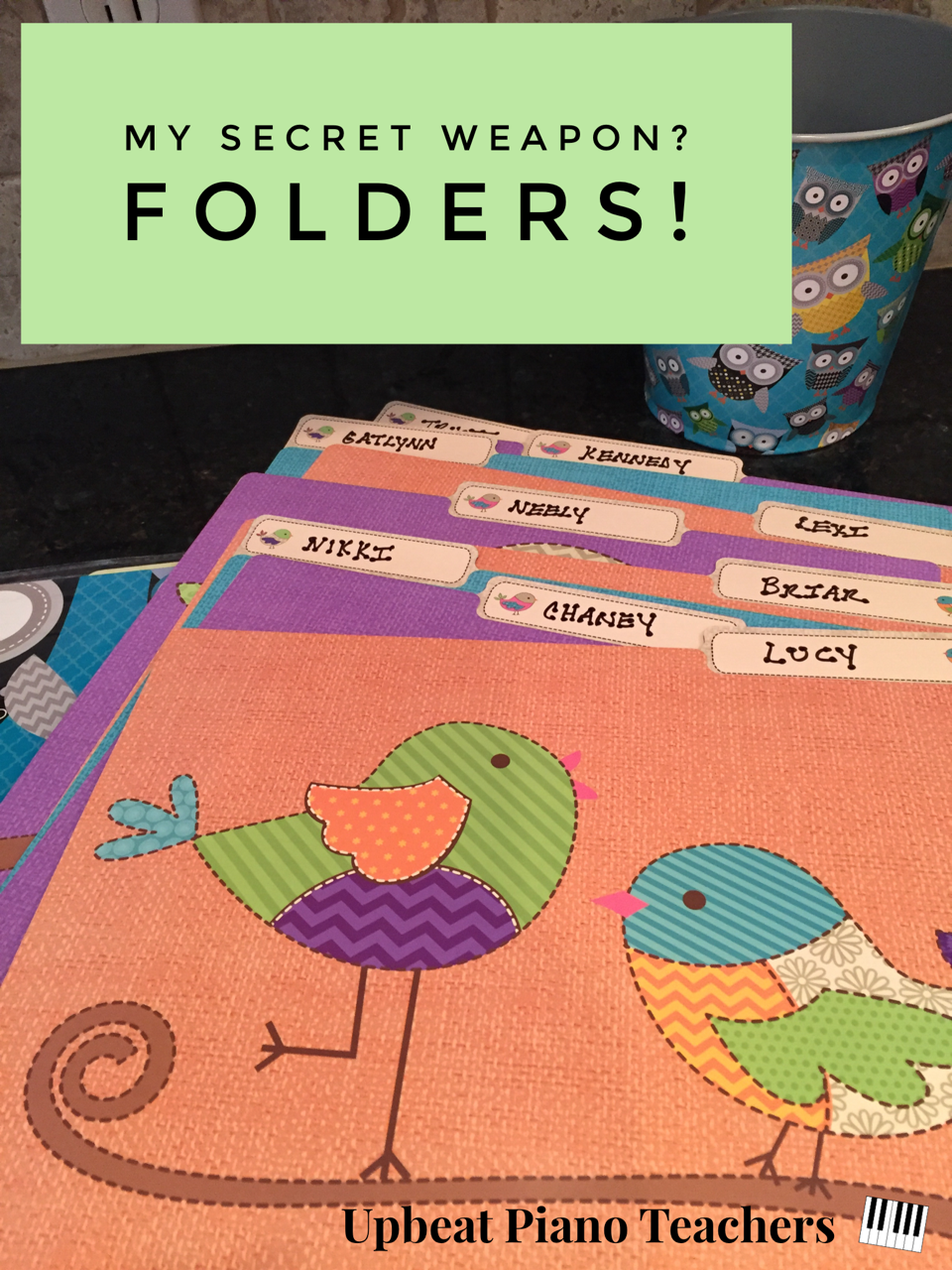 Use your folders at every lesson
Think of this has your place to brain dump anything that relates to that child.
Is your student having trouble with the bass clef? Make a note of that so you can start there next week.
Do you use digital music? Print out the songs and put them in the student's folder.
Maybe your student has a big algebra test next week? Jot that down in your folder so you can follow-up and see how it went.
Your students will LOVE that you "remember" what's going on in their lives! (Philip Johnston talked about this in his stellar book The Dynamic Studio.)
And YOU'LL love that feeling of having your act together.
What helps YOU stay organized? Visit me on FB and let me know!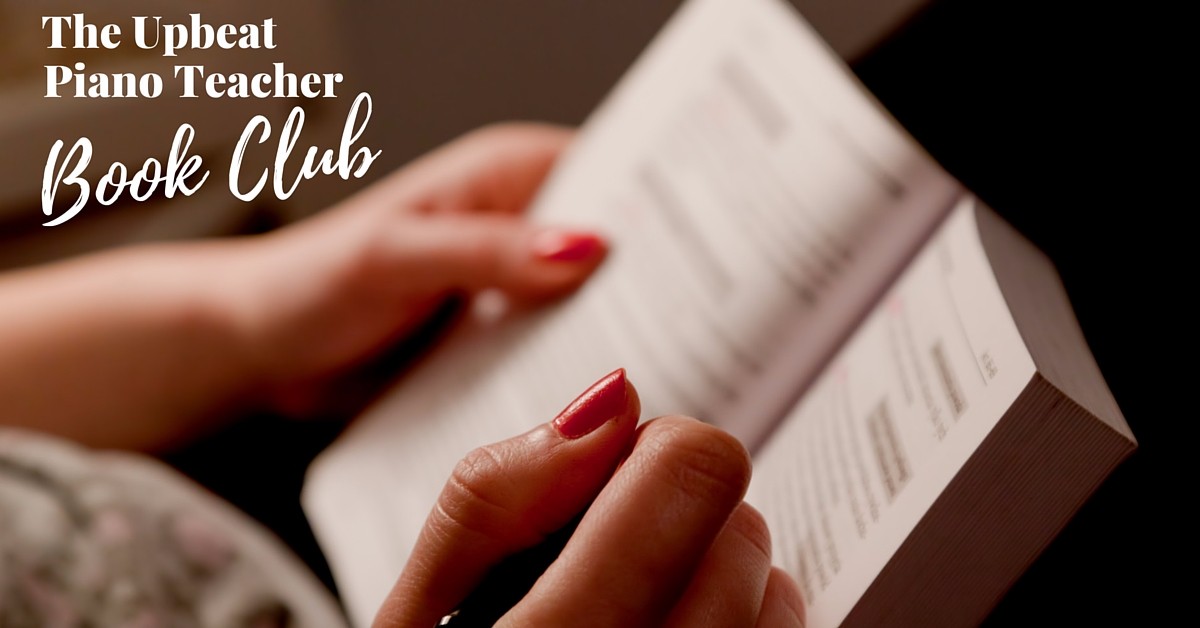 HAVE YOU JOINED OUR BOOK CLUB? (It's free!)
The Upbeat Piano Teacher Book Club is off to a FANTASTIC start. Over 400 teachers are taking part!
Click here to join our FB group. We just announced the September book!
START THE SCHOOL YEAR OFF RIGHT!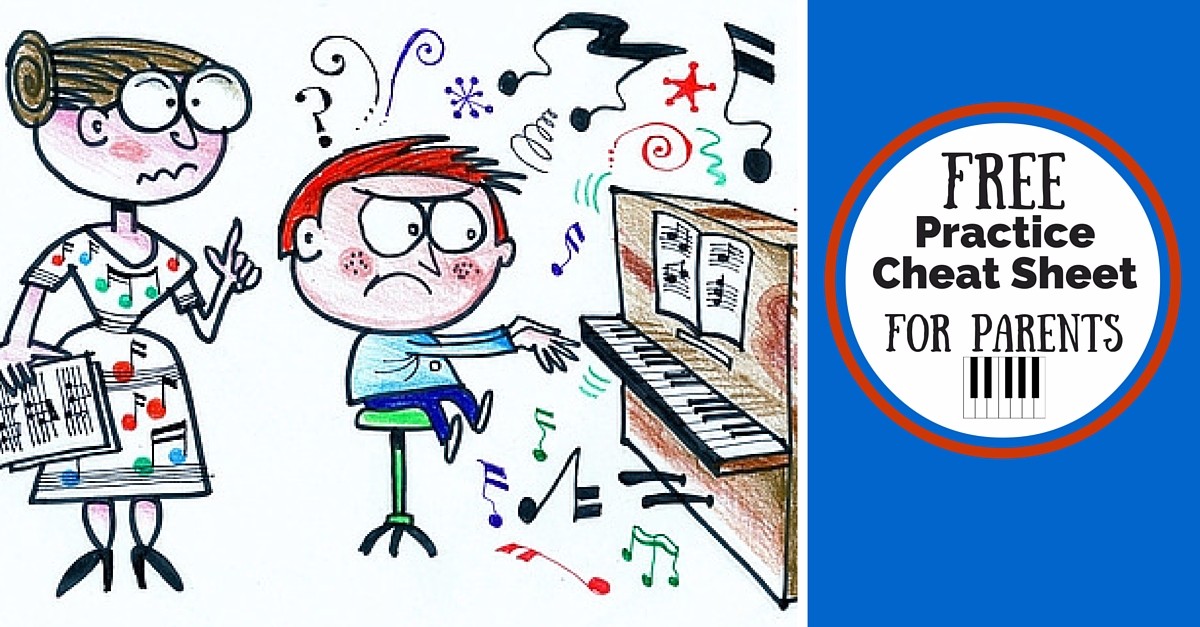 Make sure you grab your FREE Practice Cheat Sheet - designed just for PARENTS! It's full of fun, practical ideas to get kids to the keyboard.
It's the perfect way to get your students off to a great start this year!