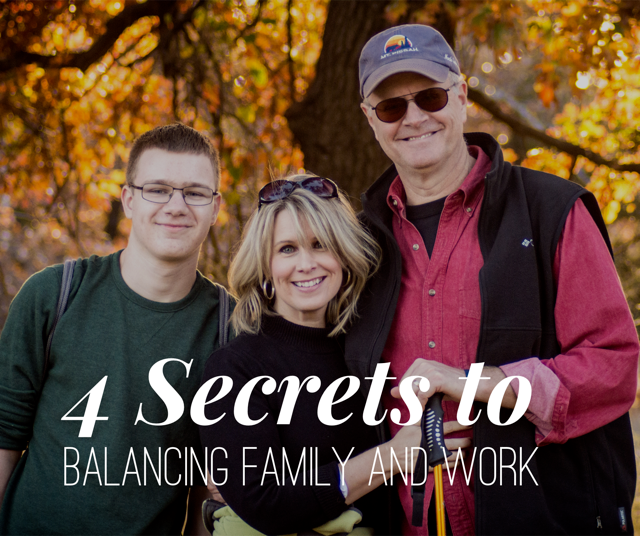 Teaching piano usually involves a crazy schedule. Factor in your family life and things can get chaotic quickly!

Is "balance" even possible? Absolutely! But it takes intentional effort and a deep focus on your priorities.
I'm not saying I have it all figured out, but I have discovered practical ways to help me teach piano while keeping family a top priority. These might work for you too!
1. Make "YOU" a Priority
Taking care of yourself is the BEST way to serve your family and your piano students.
When you're last on the list, of course you're tired! Before you know it, you start to feel overwhelmed. And when you're overwhelmed - even the smallest thing can seem like a burden. That's no way to live your life!
Try this instead: get enough rest, eat healthy foods, exercise daily. You KNOW this, right?! But are you actually doing all these things?
Think about what changes you need to make. Do you need to lose a little weight? Stop putting it off! (Full confession - I needed to drop a few pounds, so I joined Weight Watchers at the beginning of the summer. Not only am I losing weight, I feel better, I have more energy, and I'm a much happier person!)
Action Idea: Determine to make time for YOU every day. It might only be 15 minutes, but you need to be a priority. Think about what refuels you. For some people, it's going for a run or playing a game of tennis. (That's NOT me!) For others (like me) it's relaxing with a good book and a cup of tea.
NOW is the time to take care of yourself. No one else will do it.
(If you want some help with creating better life balance, check out Crystal Paine's "Make Over Your Mornings" course. It's encouraging, practical, and will help you create more joy in your life!)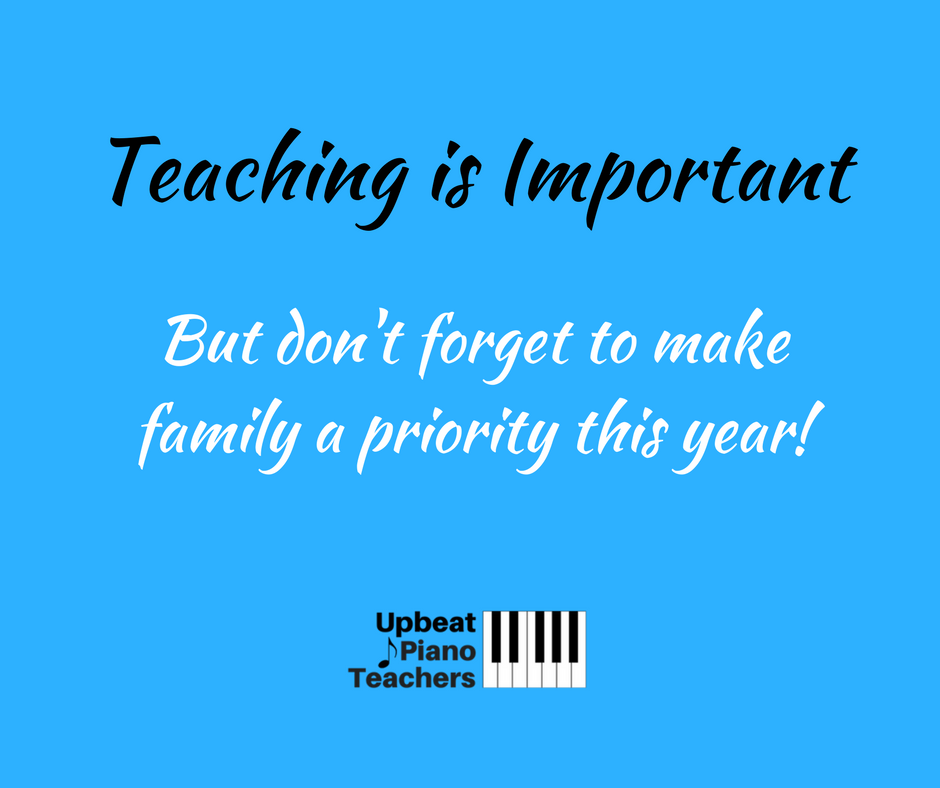 2. Create a Weekly Meal Plan
"The way to a man's heart is through his stomach." Such truth right there, but honestly - I think it's true for our entire family! When we cook up a tasty meal, it puts a smile on everyone's face.
Unfortunately, this is a HUGE struggle for many piano teachers and I get it. Most afternoons, I'm busy teaching piano too! But it doesn't have to be an either/or situation. Get serious about planning dinners because ignoring the issue of meals will only cause strife and frustration.
Action Idea: Think outside the box! If family dinners are not an option right now, try a "family breakfast" or maybe a "family lunch." Depending on your schedule, it just might work!
Other ideas include cooking double meals on weekends and freezing the extra meals. Or find a friend who will do the same and you can trade the extra meal. Here's a blog post with practical tips on how you can make dinner a reality.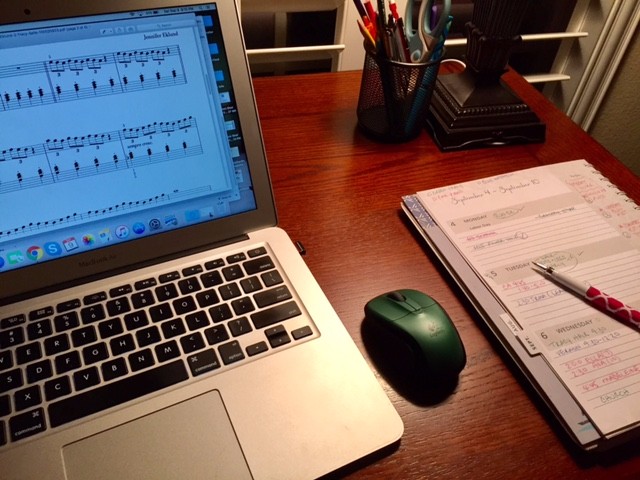 3. Schedule A Personal Work Session
We know that teaching piano involves much more than just "teaching." We have to prep for lessons, plan events, create invoices, log payments, order books, print digital music. The list goes on and on!
One of the best ways to tackle these tasks is to set aside a weekly Work Session.
Action Idea: Grab your calendar and set aside WEEKLY time to start completing these tasks. Sit down with your calendar and LITERALLY make appointments with yourself to bust out your business work.
I suggest setting aside a minimum of 1 hour each week to work on these tasks. Depending on the size of your studio and the business of the season, you may benefit from scheduling 2 or or sessions.
Action Idea #2: Register for our FREE webinar 5 Habits of Successful Piano Teachers! Click here to get lifetime access!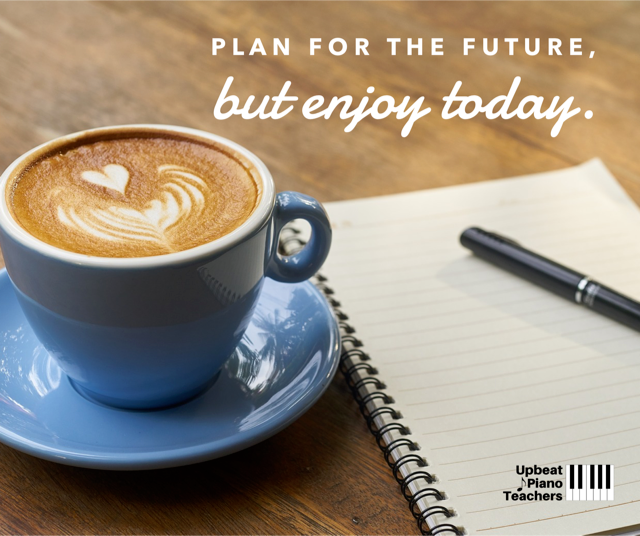 4. Live in the Present
When you're with your family - focus on YOUR FAMILY. When you're teaching - focus on YOUR STUDENT. This is the absolute BEST WAY to create a life/work balance!
It all comes down to guarding your mind. When you're with your family, don't be thinking about that parent who forgot to pay you - again. Don't be stressing out over the books you forgot to order that morning. Instead, be with your family and focus on THEM.
The same goes for teaching. Set up your life in a way that you can be 100% focused on your student during lessons.
Action Idea: Is there an area of your life that needs more focus? One strategy is to keep a notepad handy. If you're with your family and a piano idea pops into your head, write it down to investigate later.
Another strategy is to address what isn't working in your life. Maybe your childcare solution isn't the answer you hoped for and it's causing you to worry during your teaching time. Figure out a better plan for your kids. You could trade out babysitting time with a friend or hire a teenager to help occasionally. There's always an answer, you just have to find it!
By doing these 4 things, I've found I'm a much happier person and better able to serve both my family AND my students.
How do YOU maintain a good family/work balance? I'd love to hear your secrets!
---
Did you hear about our FREE webinar?!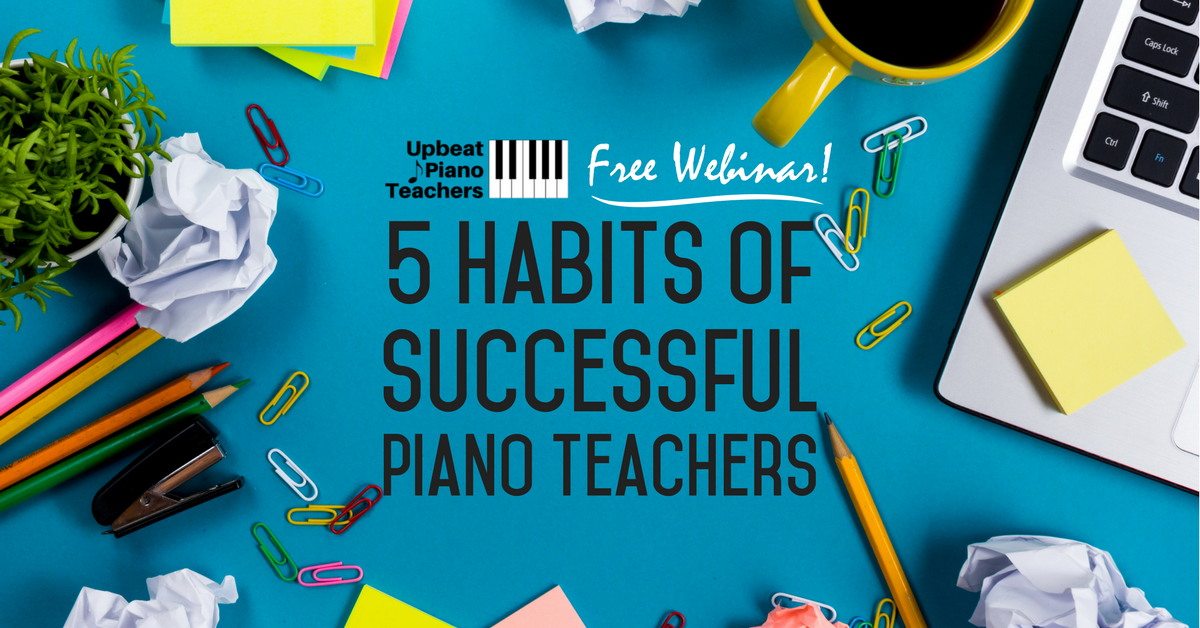 If you want your business to grow, YOU need to keep growing!
In our upcoming FREE webinar, we'll share practical ways to help you UP your success WITHOUT sacrificing a lot of time!
5 Habits of Successful Piano Teachers is scheduled for October 6. Register now to join us!
***As always, you get lifetime access, but registration is only open for a few more days!***