It's official! The members of the Upbeat Book Club have spoken: our next book will be The Barefoot Executive by Carrie Wilkerson!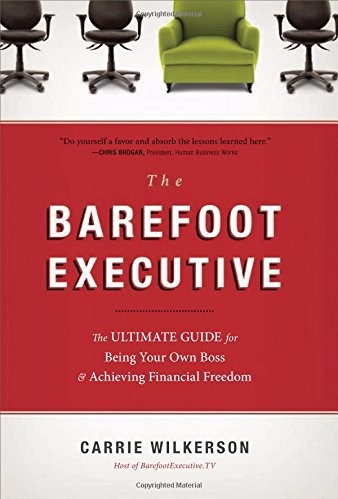 Here's a little glimpse into what this book is all about:
Carrie Wilkerson offers the opportunity to live life on your terms. Want to start your workday with e-mail and coffee on the back patio? Want the flexibility of joining your fourth grader on an all-day field trip? Are you ready to take that vacation you've been planning for years? Then you have a choice to make, and The Barefoot Executive will help jump-start your transition. You'll learn:
Your "why." The most important question. Why do you want to work for yourself?
What type of business best suits your experience and talents.
How to stay focused on your goal and avoid distractions.
Where to find the support that will accelerate your success.
How to link your business to the right market.



Interested in joining us for this read? We kick off on July 10th! Make sure to get your hardcopy (or kindle!) book before then. We'll put out a reading schedule in the group!
The Upbeat Book Club: Join over 650 piano teachers from around the world as we read together, share our insights, and learn from one another! Our FB group is totally free -- request access today and be sure that we can see that you're a piano or music teacher from your personal profile! We'll add you immediately :)